Columbia University GSAPP | Summer 2021 | MSAUD


Yazoo Sponge
To establish a democratized diffused network of natural and nature-based features for flood mitigation


Ahmed Al Yassen, Lonas Chiu, Scarlet Tong, Wenjuan Li
Also checkout our StoryMap!

Located in the lower regions of the Mississippi Delta, the Yazoo Sponge aims to embrace multiple principles from the White Paper such as Mitigating Agricultural Impacts, and Disaster Prevention and Recovery in the Floodplain to provide an ecologically and socially driven alternative to the currently planned controversial Yazoo Pump Project. The Yazoo Pump will cost $300 million to relieve floods for 30 farmers in the Backwater Area. The pump will also dry out 67,000 acres of wetland habitat and increase the flood risk for 31,000 already vulnerable residents. As an alternative, the Yazoo Sponge proposes reinvesting the funding to establish a democratized expanded network of natural and nature-based features for flood mitigation.

The Yazoo Sponge becomes a potential solution instead of the single-use infrastructure currently being considered. The project's goal 1) to reconnect the land to its sponge heritage and 2) to create a just transition to a new sustainable economy through the restoration of wetland habitats in the backwater area. All this will be achieved through the Yazoo Sponge Alliance, a collaborative, including the US. Army Corps of Engineers, Mississippi Audubon chapter, and National Wildlife Federation. Ultimately to restore the Backwater Area's wetland ecosystem.


Site Context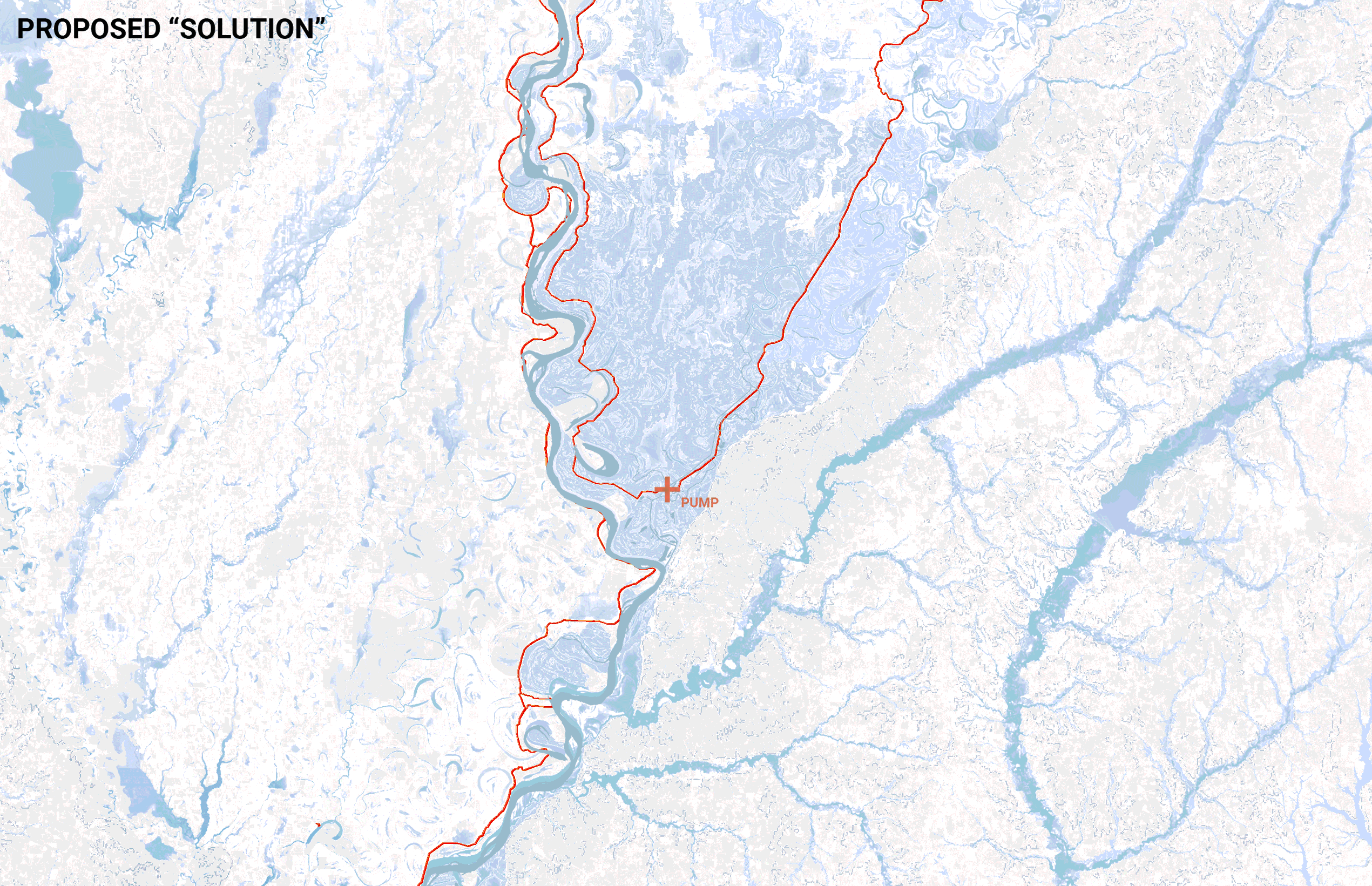 Leverging the natural water holding ability of wetlands, we create a sponge landscape in the Yazoo Backwater Area for flood mitigation.
Urban Sponge for City of Vicksburg